Les fruits du dragon de la coopérative Thanh Binh au Vietnam débarquent au Canada ! In spite of the pandemic and the resulting slowdown in global economic activity, a long-term supply contract has been signed between the cooperative and a Canadian buyer. The agreement was entered into following receipt of a first batch of fruit valued at US$20,000, which arrived in Toronto in excellent condition in late April after a month-long voyage at sea.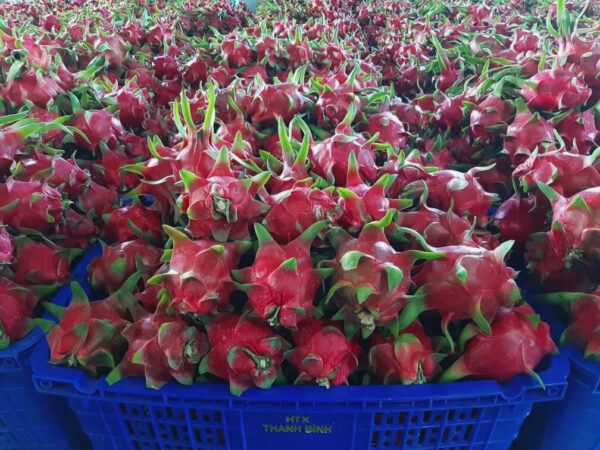 According to Gaby Breton, SOCODEVI's representative in Vietnam and VCED project director, "With the support of SOCODEVI, the co-op was able to come to this agreement with Canada by benefiting from our assistance, in terms of overseas exports and information exchanges in English." The contract will have significant economic spinoffs for member families.
Since its inception three years ago, the Thanh Binh cooperative has become established in export markets thanks to the reputation of its fruit, which is grown without pesticides and in an environmentally friendly manner.
The Thanh Binh agricultural co-op is supported by SOCODEVI as part of its activity program in Vietnam, which relies on the financial support of the Canadian government.