The International Agriculture Alliance is pleased to announce its new project in Mali: Dou Touloma! The official launching ceremony took place on May 19, 2022 in the region of Dioila.
Dou Touloma's project as a budget of $17.4 million, which is funded by Global Affairs Canada over a five years period. It is implemented by the International Agriculture Alliance (IAA), which includes three Canadian organizations: SOCODEVI, the Centre d'étude et de coopération internationale (CECI) and UPA-Développement international (UPA-DI).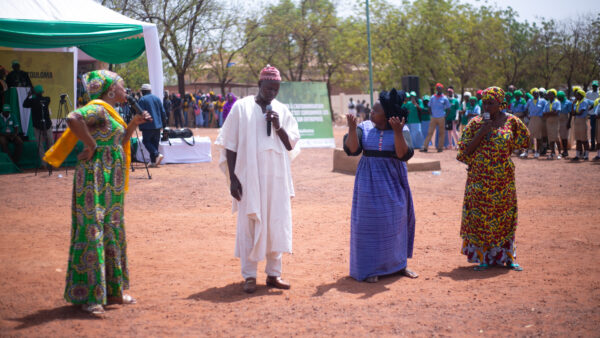 A project that benefits women!
More than 6,000 people will be able to improve their living conditions, including 5,000 rural women in the regions of Koulikoro, Dioïla, Sikasso, Ségou and San. Dou Touloma's primary objective is to reduce the barriers to women's access to land and their freedom to initiate business opportunities, thus improving their economic autonomy. In all, 150,000 people will be sensitized to this issue.
IAA will work on three levels: with the farmers families, with producers' organizations and with different professional groups such as the Association professionnelle des femmes rurales (ASPROFER) and the Fédération nationale des femmes rurales (FENAFER).
Based on lessons learned from the previous IAA project Feere-Diyara, Dou Touloma will invest for strengthening the values with high growth potential, namely sesame, onion, shallot, rice (parboiling) and cowpea.
Dou Touloma is therefore a development project that will promote the strengthening of professional agricultural organizations for a more inclusive governance that benefits women.