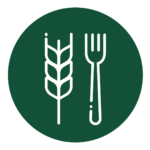 Agrifood
Sustainable forestry
Sustainable forestry and agro-forestry
Water and sanitation
0
associative businesses supported
With the PROMAVI project, SOCODEVI has done something incredible, developing a new agricultural sector in Bolivia for tara. The tara plant has a number of applications: the pods are used for tanning premium leather and the seeds can be used in the cosmetics and food industries.

The most striking achievement in this new sector is without a doubt the construction of a tara pod mill, the first mill of its kind in Bolivia! The 2,200 m2 Boltrade mill will help over 2,000 farming families process the tara plants they grow.

The PROMAVI project is a joint venture with Santé Monde (CCISD) that also helped remote communities in the Chuquisaca department get access to clean drinking water. The project educated different groups about the health problems caused by drinking polluted water.

Our efforts contributed to the design, co-funding and establishment of local systems for accessing and managing clean drinking water. These systems were then adopted by several municipalities in the department.

Results
3%
decrease on
the poverty index
91.75%
increase on the women's
empowerment index
18%
reduction in the rate of malnutrition
among children under 2
Fewer cases of disease
related to drinking contaminated water
for hundreds of families
Founding
of the first tara
processing mill in the country
Creation
of two farmer social
enterpris(ANAPROD and Boltrade)
"We improved our self-esteem. The PROMAVI trainings helped us become good leaders and help our colleagues in the communities lose their fear of sharing their opinion, asking to speak and participating in all the different activities!"
Silvia Padilla Céspedes, delegate from the local committee of Alto Seco tara growers
Bolivia
Our principal financial partner