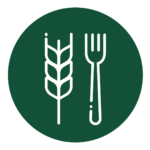 Agrifood
Environment and Climate Change
Gender Equality
0
PEOPLE HAVE IMPROVED THEIR LIVING CONDITIONS
0
ORGANIZATIONS SUPPORTED
SOCODEVI completed its project to diversify associative enterprises and enhance their competitiveness in the extractive regions of Peru (PRODIVCOM). The project has racked up success after success on a technical and entrepreneurial level and in terms of the governance of supported enterprises. Many agricultural value chains have been consolidated (e.g. asparagus, avocado, coffee, mushrooms, legumes, quinoa, pomegranate, pineapple, passion fruit, etc.), as well as livestock sectors (guinea pig, milk, and milk derivatives). Significant yield increases have translated into commensurate increases in income, helping to improve the lives of several thousand families between 2013 and 2021.
Meet the producers who are members of the supported associative enterprises
Watch the video
Results
100%
INCREASE
OF FAMILY FARM YIELDS
+2 200
JOBS CREATED
DURING THE PROJECT
77%
INCREASE
OF THE YIELDS OF THE AGRICULTURAL VALUE CHAINS
160%
INCREASE
YIELDS IN THE LIVESTOCK SECTOR
50%
OF NEW JOBS
ARE OCCUPIED BY WOMEN
2 168
MEMBERS OF ASSOCIATIVE BUSINESSES TRAINED
IN ORGANIZATIONAL MANAGEMENT AND ASSOCIATIVE LIFE
800
FAMILY FARMS
HAVE GAINED ACCESS TO INTERNATIONAL CERTIFICATIONS
Today, participating women report having higher self-esteem, making more decisions about resources and other family matters, and playing an active role in their organizations and communities.

The environment has also always been part of the equation. A total of 100 modern, environmentally friendly irrigation systems are running and nearly 1,700 hectares have been reforested. In addition, 18 associative enterprises have adopted good environmental practices at the organizational level.

The project was realized with the contribution of various private companies.
" I will always try to bring back all the good ideas I learned in the workshops we received and pass them on to the new members
who join the co-op."
VILMA HUERTA
HUARMEYCOOP – PERU
Our main partner