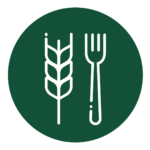 Agrifood
Gender Equality
0
ORGANIZATIONS SUPPORTED
In 2008, SOCODEVI initiated a support program for small dairy producing families in the provinces of Lviv and Dnipropetrovsk in Ukraine. With our local partners, the agricultural extension services in both regions, we concentrated on improving dairy production efficiency at the farm level, developing individual and associative entrepreneurship and optimizing product commercialization.
Our ongoing support to the Ukrainian dairy sector has allowed thousands of farmers to access technical assistance and improve their production significantly. The success of our intervention with Ukrainian dairy producers can be attributed to the expertise of the Agropur dairy cooperative, an institutional member of our network.
Results
1,000
FARMERS
grouped in two regional organizations, a network boasting 20 cooperative enterprises.
120
DAIRY FARM FAMILIES
set up with modern equipment to meet the needs of 10 to 30 cows. These farms ensure a decent means of subsistence for the families.
200
COLLECTION POINTS FOR MILK
were put in place in 8 provinces
1
DEMONSTRATION DAIRY FARM
with a herd of 120 Jerseys and Holsteins was built and began offering training activities for farmers
"My dairy farm and cooperative is a springboard to increase my income and grow as a woman, a mother and a wife.''
MARIYA VOLIANYUK
POKROVA COOPERATIVE – UKRAINE
Our principal financial partner