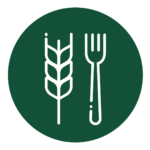 Agrifood
Gender Equality
0
ORGANIZATIONS SUPPORTED
"Feere Diyara" (marketing has been good) is an initiative led by the international agricultural alliance (CECI, UPA DI and SOCODEVI) aiming to reduce the poverty rate among vegetable and grain farmers in the Malian regions of Koulikoro, Mopti, Segou and Sikasso. We focused our actions on access to better commercialization conditions, on quality products and services, as well as on well-adapted infrastructure for commercialization.
The project also focuses on providing profitable economic services within organizations for the supply of agricultural inputs, commercialization, packaging and processing of products such as rice, corn, shallots and sesame seeds. Feere Diyara has helped develop marketing plans for agricultural products implement computerized accounting systems and set up financial and capitalization strategies for organizations.
Results
61%
INCREASE
in farmer membership for supported organizations
74
FACILITIES AND PIECES OF EQUIPMENT
put into place to benefit member families of the cooperatives for post-harvest activities and packaging, and a 140% increase in storage capacity for grains and vegetable products.
"Actively participating as secretary of my cooperative, speaking up in front of men and in public—that is what I am able to accomplish with the knowledge that the project has given us.''
SOKOMA KONE
SABATI COOPERATIVE – MALI
Our principal financial partners