On March 8, International Women's Day, the Government of Canada announced the allocation of $42.3 million for a project led by the Centre for International Cooperation in Health and Development (CCISD), together with SOCODEVI and Lawyers Without Borders Canada (LWBC), three Quebec City-based organizations.
The seven-year PLURIELLES project, which aims to promote women's rights and access to quality sexual and reproductive health care in Benin, Burkina Faso, and Mali, is expected to benefit two million women and adolescent girls in vulnerable situations.
This funding from Canada is supplemented by a $4.23 million (10%) contribution and technical assistance from the One Drop Foundation to improve water, sanitation, and hygiene practices in health care settings through the foundation's unique Social Art for Behavior ChangeTM approach.
This will mark the first project of the CCISD, LWBC, and SOCODEVI consortium, as well as the first collaboration with One Drop.
The combination of each partner's expertise in health, economic empowerment, law, and behavioral change will have a greater impact on the living conditions and well-being of participants.
"CCISD's co-development interventions have been contributing to sustainable health improvement for and with communities since 1987. However, better respect for human rights combined with real economic access will make a real difference in overcoming barriers and promoting better living conditions. We know that multisectoral approaches are necessary to sustainably improve the health of populations, and we are proud to carry the torch with our partners, Lawyers Without Borders Canada and SOCODEVI."

-Robert Beaudry, CCISD Executive Director.
The role of SOCODEVI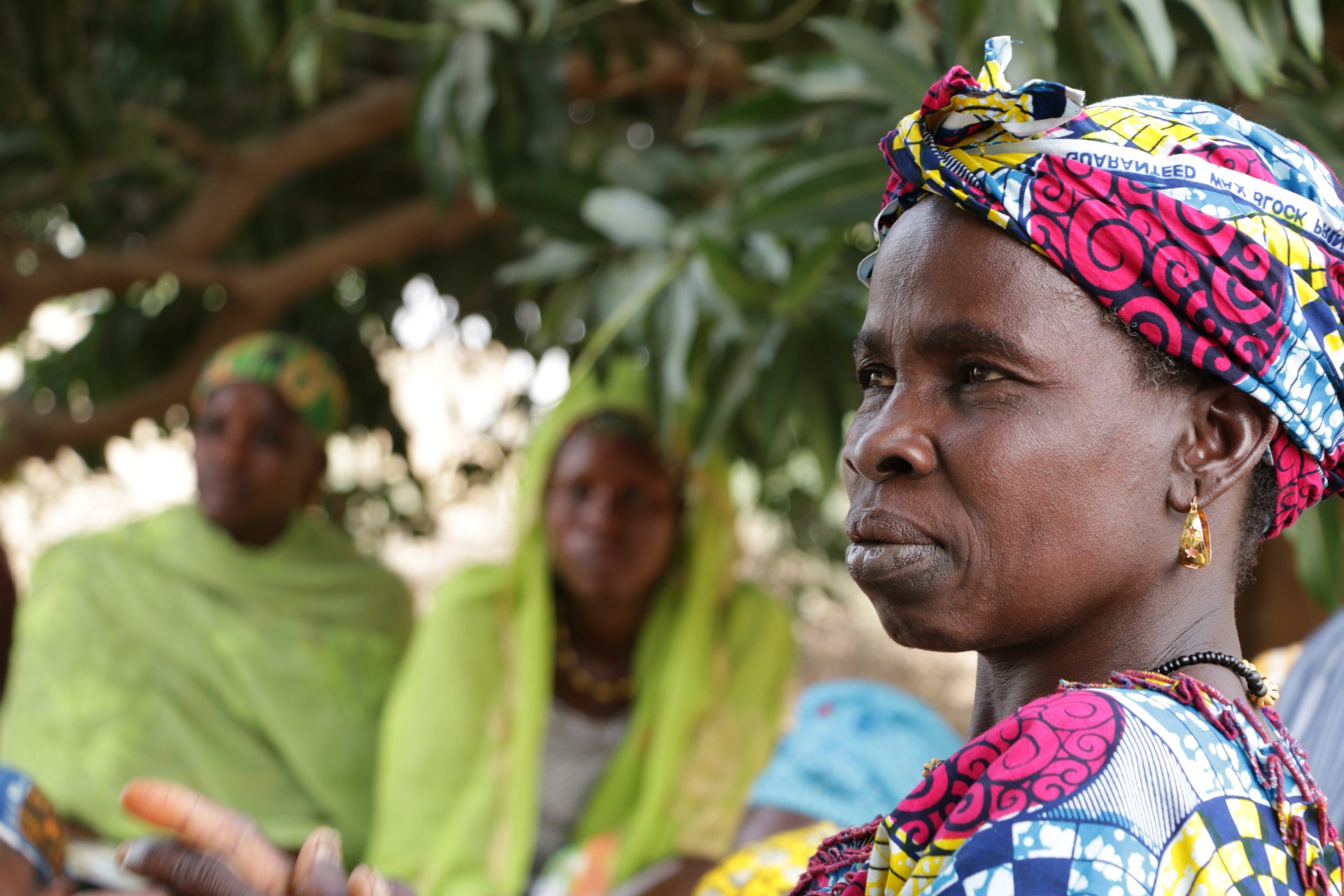 With PLURIELLES, SOCODEVI will focus on strengthening economic groups, first by supporting the women's groups in their formalization process. Next, we will provide support in financial literacy, which will be enhanced by start-up capital granted directly from the project funds.
Financial institutions and mutual health organizations will also be supported in developing a group credit scheme—which includes the price of the premium in the interest rate—for all women members of the group. In other words, in this system, health insurance is coupled with group credit.
"In Mali, Benin and Burkina Faso, women simply do not have the means to access health care for themselves and their children," says Jean-Philippe Marcoux, CEO for SOCODEVI. "Women who file a complaint for violence are often thrown out on the street. They have access to health and legal assistance, but rarely is the economic aspect addressed. PLURIELLES is a complete program in this respect. "
SOCODEVI will also take charge of care and economic reintegration for victims of gender-based violence, who will be supported in other respects by CCISD and Lawyers Without Borders.
" Strengthening economic capacity-building for women and adolescent girls, particularly those who are victims of gender-based violence, is a crucial step toward ensuring sustainable access to health and justice services. By working with women's groups, mutual health insurance companies, and local financial institutions, we will be able to develop health insurance and credit products adapted to women's needs and constraints. This will be a novelty for women in these countries! "

-Jean-Philippe Marcoux, SOCODEVI CEO.
SOCODEVI will also be responsible for supporting local organizations that help women and adolescent victims of violence so that they can develop income-generating activities and depend less on outside funding.
For SOCODEVI, this project will additionally be about raising health-facility staff and managers' awareness about paying for care through insurance products.