Our efforts to improve the living conditions of rural populations in Colombia have earned us two awards from the Colombian business community.
The Bogota Chamber of Commerce and Pacto Global Red Colombia, an organization made up of enterprises committed to achieving the United Nations' sustainable development goals (SDGs), have recognized the impact of our projects carried out with the financial support of the private sector.
Our partner REPSOL has been rewarded for its contribution to our PROCOMPITE project, which has been acclaimed for promoting and consolidating gender equality and women's empowerment in the Meta department.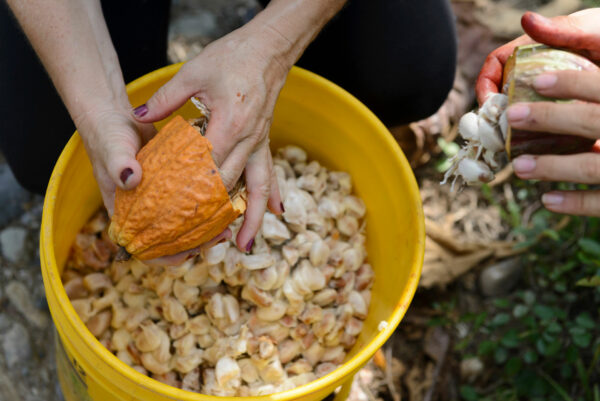 "SOCODEVI in Colombia is very proud to contribute to improving national strategies to support the agricultural sector and the corporate social responsibility programs with which it collaborates. Showcasing the work and leadership of women farmers within their families, communities and organizations is an essential step toward promoting more democratic and equal access to resources and means of development."
-Caroline Poussart, Program Manager, SOCODEVI-COLOMBIA.
Our agricultural risk management project, PASAC, carried out with Desjardins Développement international (DID), also attracted recognition through the FINAGRO agricultural sector fund, in the Enterprise category.
SOCODEVI would like to warmly congratulate its team in Colombia for these achievements, and sincerely thank its financial and project partners!