To mitigate the pandemic's impact on the availability of and access to fresh food, the beneficiaries of our WAKLIIK project received inputs and technical assistance to set up home gardens. SOCODEVI and its partner, FEDECOVERA, put up a factory for the production of at least 50,000 liters of organic fertilizer per year, to improve vegetable gardens' productivity,
Already, more than 11,000 liters of fertilizer have been produced to improve soil nutrition and microbiology. The fertilizers will also be used by the youth and women beneficiaries of the WAKLIIK project, in developing their cardamom and turmeric crops under agroforestry cover.
"These organic fertilizers help create a soil structure that better retains nutrients, thus increasing their availability. They protect the soil surface and allow for better water infiltration. In turn, this reduces the risks of erosion—a key consideration in an area as mountainous as northern Guatemala."
-Diego Callaci Trottier, SOCODEVI Environmental Advisor
The equipment and inputs required to operate the plant were acquired with the financial support of Global Affairs Canada.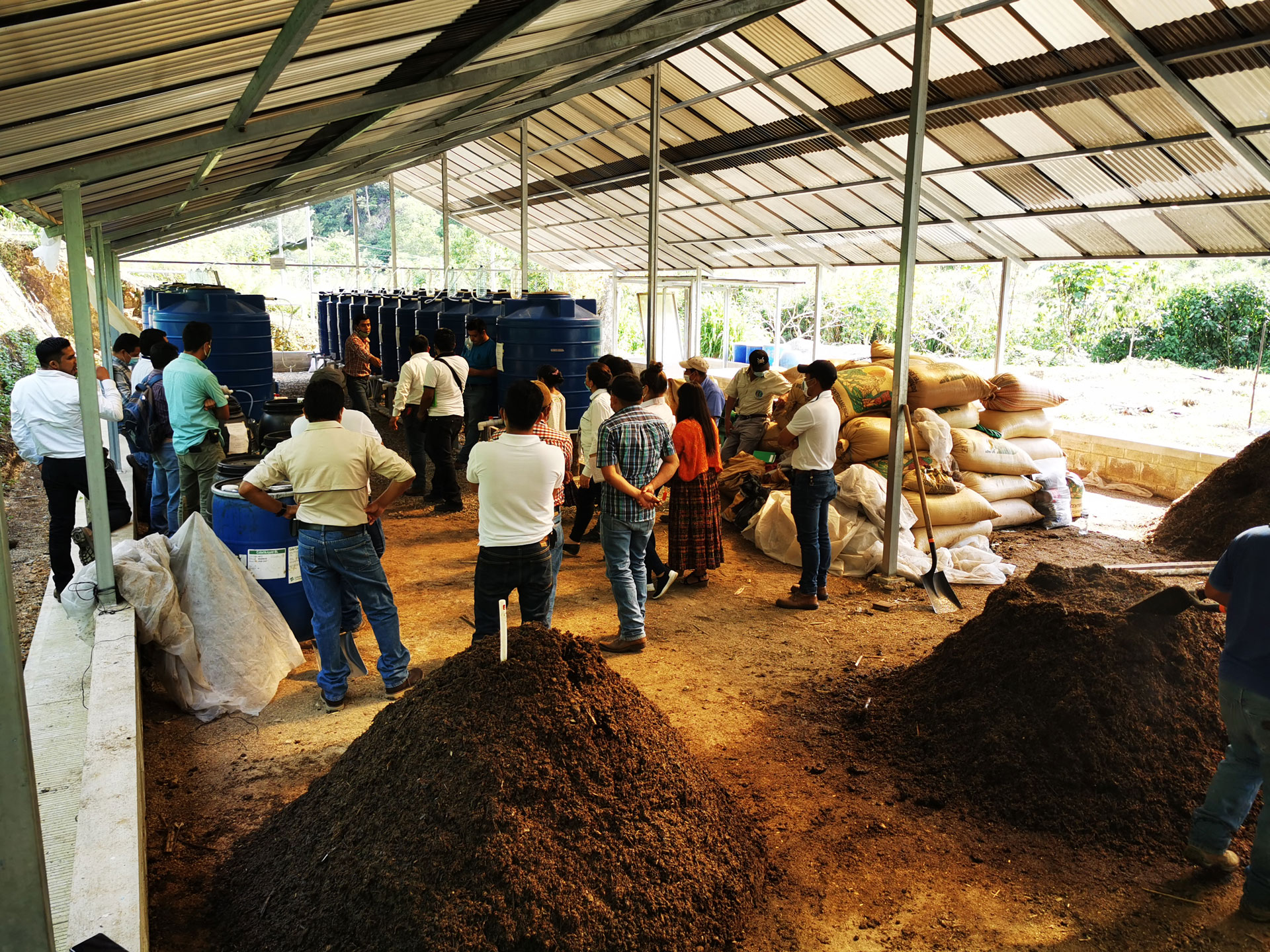 Take action for the environment! Offset your carbon emissions while contributing to SOCODEVI's mission.